Student Comments
Our Instructors spend 50% of their time training and 50% of their time consulting.

2005 Q1 - Q2 - Q3 - Q4
2006 Q1 - Q2 - Q3 - Q4
2007 Q1 - Q2 - Q3 - Q4
2008 Q1 - Q2 - Q3 - Q4
2009 Q1 - Q2 - Q3 - Q4
2010 Q1 - Q2 - Q3 - Q4
2011 Q1 - Q2 - Q3 - Q4
2012 Q1 - Q2 - Q3 - Q4
2013 Q1 - Q2 - Q3 - Q4
2014 Q1 - Q2 - Q3 - Q4
2015 Q1 - Q2 - Q3 - Q4
2016 Q1 - Q2 - Q3 - Q4
2017 Q1 - Q2 - Q3 - Q4
2018 Q1 - Q2 - Q3 - Q4
2019 Q1 - Q2 - Q3 - Q4
2020 Q1 - Q2 - Q3 - Q4
2021 Q1 - Q2 - Q3 - Q4
2022 Q1 - Q2 - Q3 - Q4
2023 Q1 - Q2 - Q3 - Q4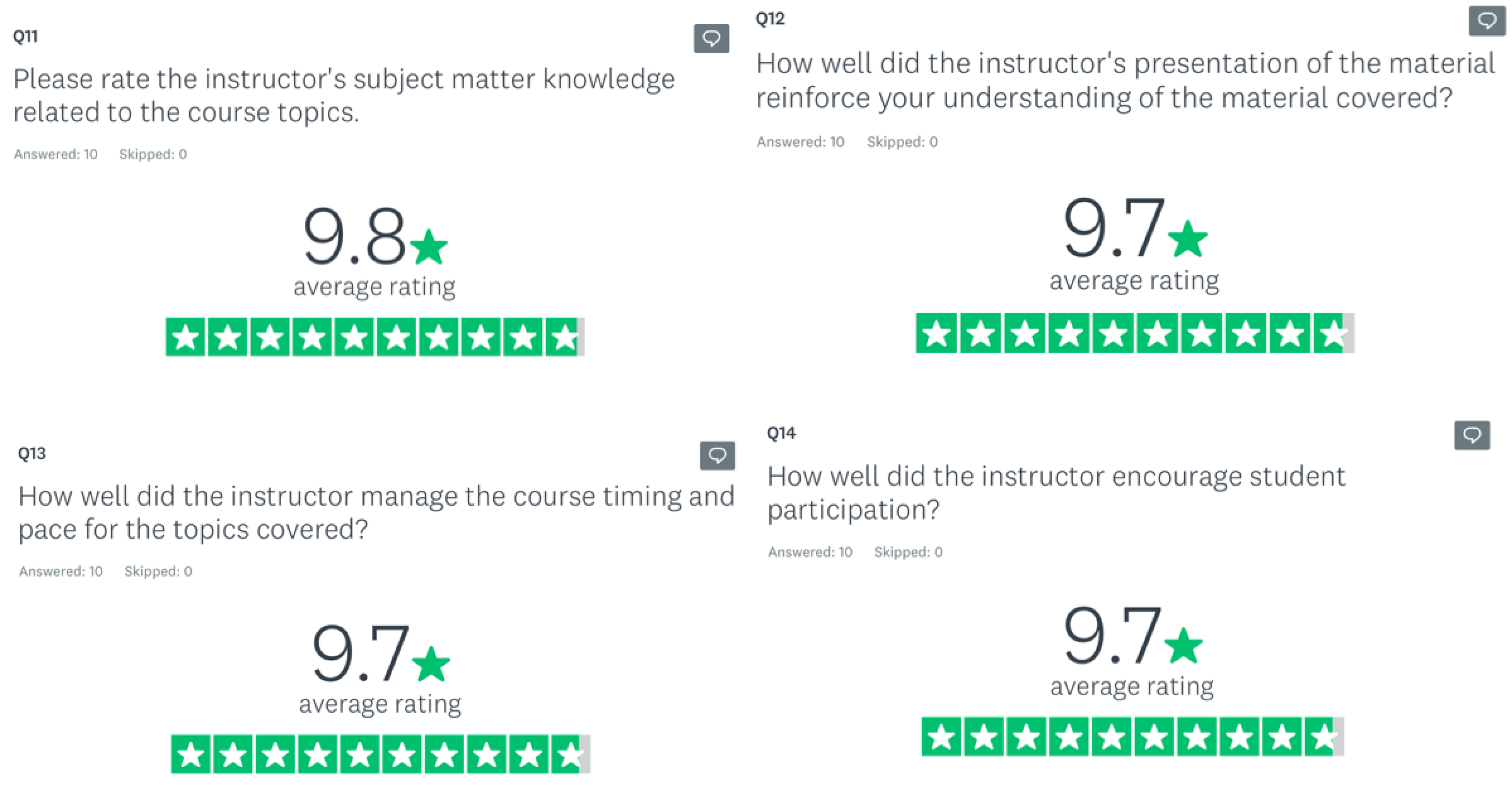 Nutanix: Very knowledgeable about Nutanix and other operating systems. Was able to relay the information in a way that was very easy to understand.
Nutanix: James was professional and extremely knowledgeable on the material. I would definitely attend another class taught by James.
Nutanix: If I could give him more stars I would.
Pam B.: Jim is a great instructor. He knows the material and was able to explain well. Answered all the questions and helped with the labs where needed.
Loc H.: Really enjoy Jims teaching style of correlating course material to real life troubleshooting examples. Jims easy-going and experience-sharing style really encourages questions. He takes the time to answer - address questions. Thank you Jim!
Robert G.: I do at least 3 or 4 training classes a year. Jim by far was the best Ive had in years. He is very knowledgeable and actually gives real life examples. His stories were great and he made the class interesting.
Nutanix: Enjoyed the instruction
Nutanix: James was great, he has a very deep understand of the Nutanix Platform. I hope when I send future employees or take other Nutanix classes James is the instructor.
Nutanix: very good
Nutanix: Instructor made a point to encourage questions from students at any time.
Nutanix: Great