Student Comments
Our Instructors spend 50% of their time training and 50% of their time consulting.

2005 Q1 - Q2 - Q3 - Q4
2006 Q1 - Q2 - Q3 - Q4
2007 Q1 - Q2 - Q3 - Q4
2008 Q1 - Q2 - Q3 - Q4
2009 Q1 - Q2 - Q3 - Q4
2010 Q1 - Q2 - Q3 - Q4
2011 Q1 - Q2 - Q3 - Q4
2012 Q1 - Q2 - Q3 - Q4
2013 Q1 - Q2 - Q3 - Q4
2014 Q1 - Q2 - Q3 - Q4
2015 Q1 - Q2 - Q3 - Q4
2016 Q1 - Q2 - Q3 - Q4
2017 Q1 - Q2 - Q3 - Q4
2018 Q1 - Q2 - Q3 - Q4
2019 Q1 - Q2 - Q3 - Q4
2020 Q1 - Q2 - Q3 - Q4
2021 Q1 - Q2 - Q3 - Q4
2022 Q1 - Q2 - Q3 - Q4
2023 Q1 - Q2 - Q3 - Q4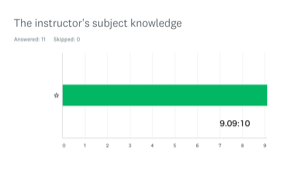 Zachary T: Jim was a very good instructor. I liked that he doesnt just read the slides but actually just kinda explains his take on it, much more beneficial to hear a techies take on it at least an my opinion versus just being powerpointed to death. He encouraged questions, although I didnt ask too many questions because majority of it just made sense to me, the only thing i asked questions on was to double check to make sure i did something correctly. If i did it correct Jim would let me know and if not he would help me find what i was doing incorrectly. He was very professional and just an outstanding instructor.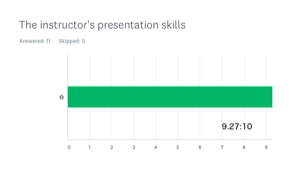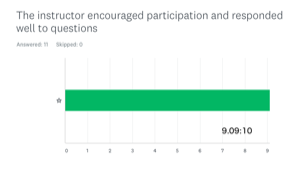 Nutanix: Instructor was very knowledgeable and entertaining.
Nutanix: Great instructor.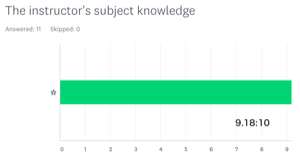 Nutanix Jim Corder leads and interesting, informational and exciting class. I wish more instructors were as passionate about their work as Mr. Corder.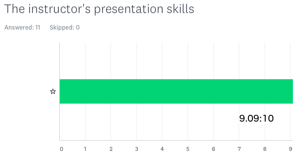 Nutanix Jim has ton of experience which helps in teaching course like this. He was outstanding!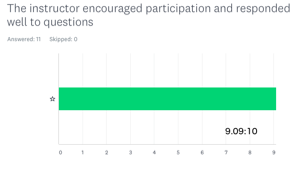 Matt C. Jim is a great instructor and answered everyones questions. He even assisted me with work related upgrade questions. Thanks Jim!
Bob S. Excellent instructor! Clear communication, extremely responsive to questions and knowledgable. Also generally a good speaker, which helped to keep my attention during lectures.
Miguel S. Instructor was great. Jim is great to learn from and I would definitely take another class with him any day.
Steve S. He had relevant and funny stories that applied to the course material.
Lyndon T. Jim was very serious about making sure the person who asked a question understood the topic before moving on. One of the other students, NAME, asked a question, and when Jim was done answering the question he asked, "does it now make sense to you?", and NAME said "yeah, I guess", and Jim broke out the whiteboard and answered the question again in even greater detail to make sure NAME really understood. That was very cool of him. Jim easily could have moved on, but NAME would not have really understood the topic if it were not for Jim busting out the whiteboard.